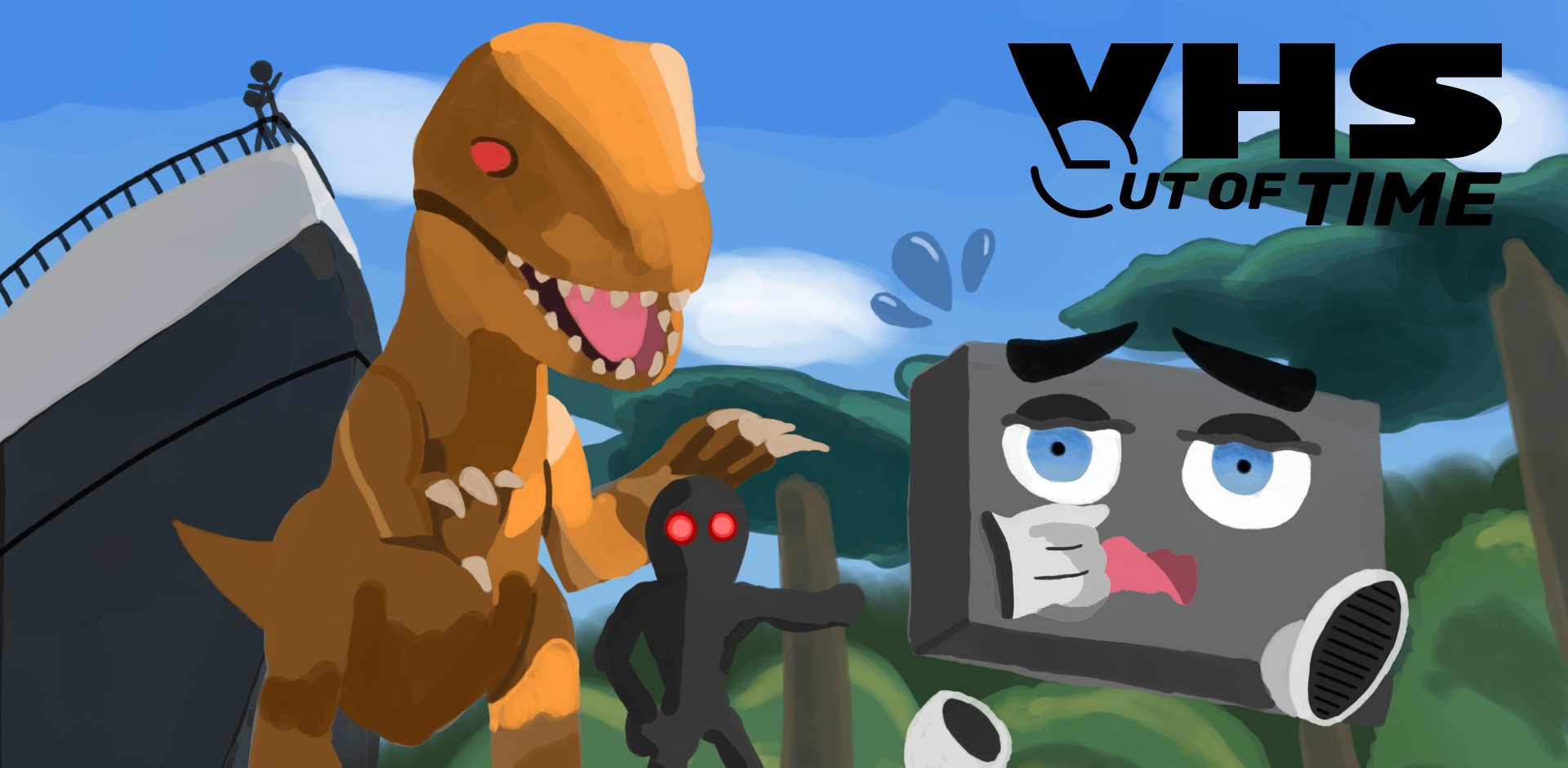 VHS - Out of Time
A downloadable game for Windows and macOS
You control Tapee, a little old VHS who travel between three different movie univers, trying to escape from different threat like a T-Rex, a killer robot and an iceberg. You have only one button to travel between the univers, help Tapee to survive. Make VHS great again !

Credits:
Producer: Léonard Jeannerot
Game Design: Aymeric Mullot, Lucas Sanchez, Zoé Wingardin
Sound Design: Axel Delattre
Programming: Léonard Jeannerot, Dorian Gelas
Art and assets: Raphael Ly, Paul Virantin, Justine Germain, Aurore Gombert, Nicolas Rocher, Aurore Lemaitre, Antoine Azevedo, Antoine Darcy, Timothée Gerrier, Léon Reveau
Context:

This game is a student project, made during a 5 days game jam. The theme was "retro" and we had one constraint, a one button game. We hope you enjoy the game, feel free to give us some feedbacks and don't forget to check our itchio pages.
Thanks you !
Download instructions:
Download the .zip file
-Extract the file
-Launch the "" file
-Enjoy!