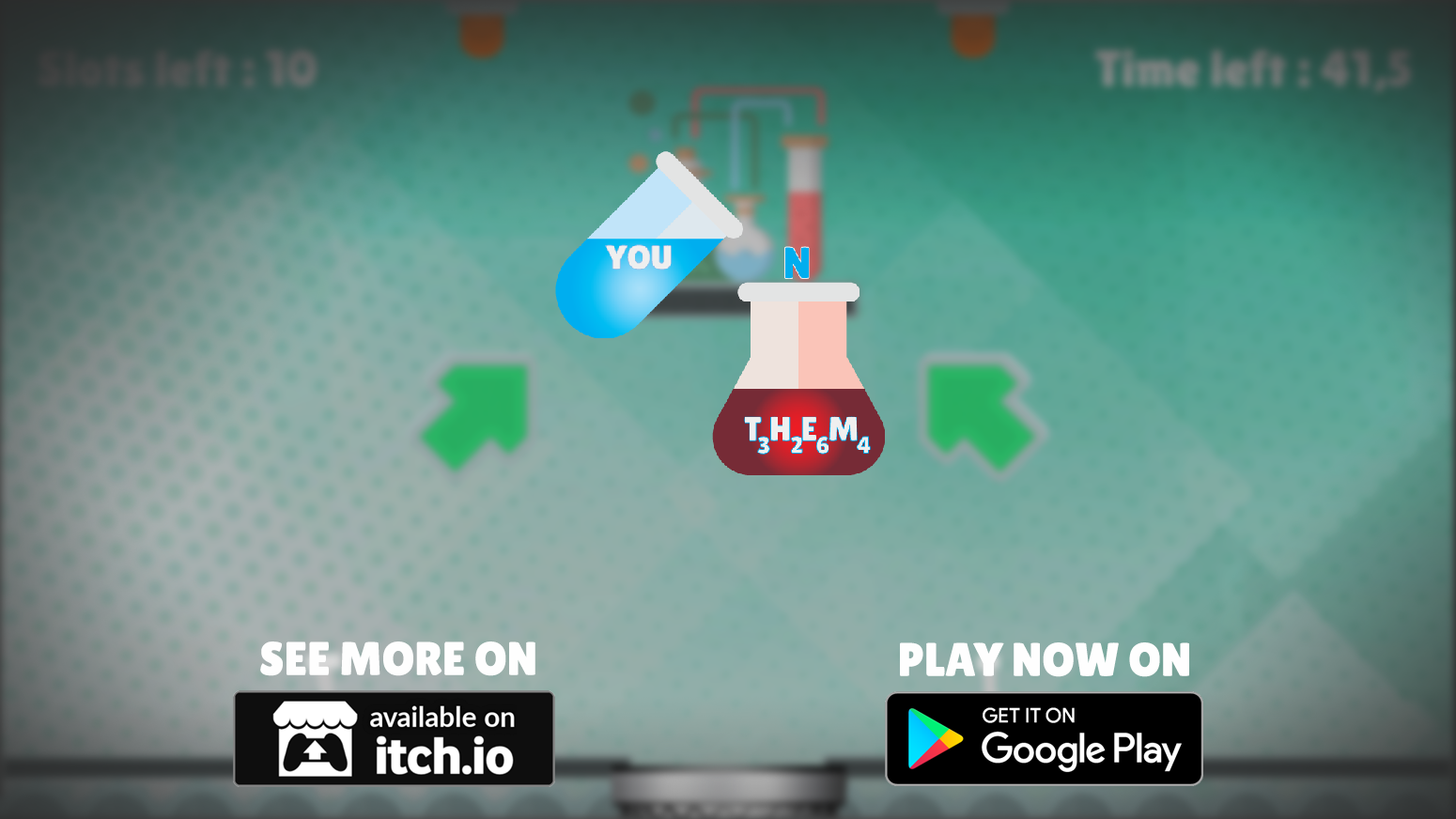 You n'Them
You N Them is on Google Play Now !!!
In this game Coop / Versus fighter local multiplayer, you and your partner will embody two laboratory assistants who must create drugs for pharmacies.
How are you going to manage the cost of your laboratory, take care of your family and the thousands of people who use your medication ?
Will you save your family and make money at the expense of the lives of thousands of people or save all those lives you do not know at the expense of your loved ones?

It's up to you to make this choice in You n'Them.
Tell your partner :
- Outplay and outsmart your 'colleague' during the preparation phase to either achieve your personal goal, your common goal, or both….will you save people or save money and kill *some* people?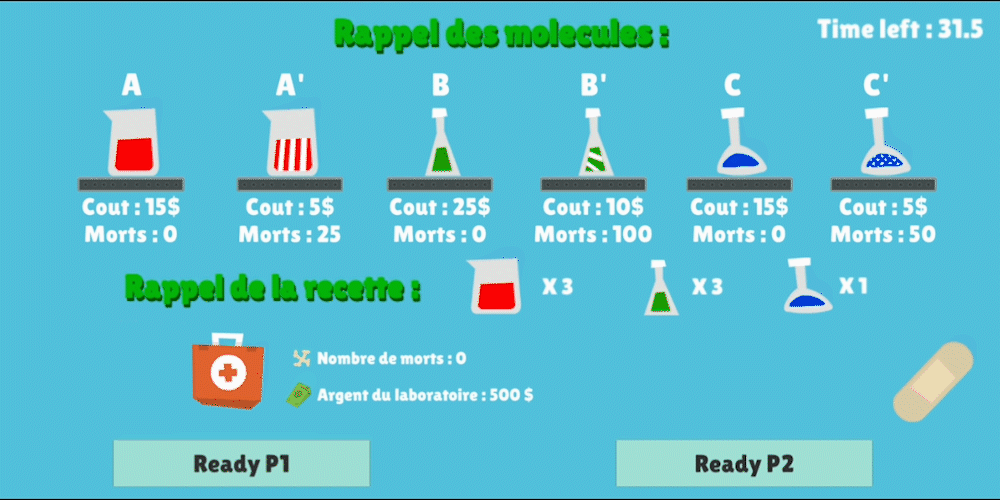 Create your medicines :
- Realise the medicine in a drag and drop sequence during which all hell can break loose between the elements delivered by the conveyor belt and the actions of the other 'chemist'......And be quick! Time is money after all!

Manage your budget :
- Manage your finances so that your family doesn't starve and your laboratory doesn't go undefended

You N'Them is a student game created during a Game Jam organized by our school : the IIM.
The development team members are :
- Leonard Jeannerot-Berrod, Producer :

- Andriantsoa Loïc, UI Designer & Integrator :
- Theo Boldireff, Lead Programer :
- Selena Pavarino, Lead Game Designer :
- Florentin Genevet, Game Designer :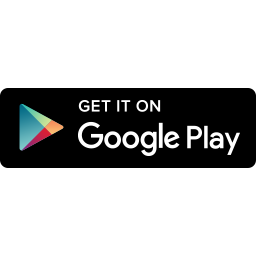 Download
Download
https://play.google.com/store/apps/details?id=com.IIM_A2_JV.YounThem